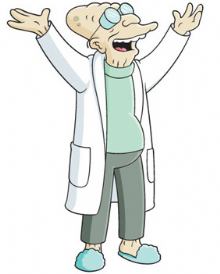 It's late Thursday afternoon before a long holiday weekend when Mary, your Dental Assistant, stops you in the hallway and says, "Doctor, when you have a moment, I'd like to speak with you in private."
Hey, the great recession has been rough. Recovery slow. Patients have lost jobs, your practice has taken a hit or you've worked twice as hard just to keep things even. Funny how it always happens this way. You're day was pretty nice until this point. Then Mary drops the "I need to speak with you in private" bomb. Of course your mind allows you to assume the worse. She going to quit. You're about to face the painful process of hiring and training a new team member. Turns out she doesn't want to quit. But she does want is a RAISE!
Hardly a Month Goes by Without Someone Asking for a Raise
Ok, maybe not every month, but sometimes it sure feels that way. Susan asks for (and gets) a raise in March, then by April or May, Kathy comes to you with the same request. And on it goes until later that year when you finally think you've made everyone happy, Susan comes back for another chat!
It's NOT your staff's fault. First, some team members may be dealing with loss of spouses' income or at least a decrease in pay. Furthermore many dentists have not set a clear policy regarding timing of pay review and increases. More often than not, docs get hit throughout the year at random (usually bad) times with requests for raises.
Establish a Clear Policy on Pay Increases
Some twenty years ago I sat my team down and explained to them from that point on all employee pay increases would occur the week before Christmas. All team, same time each year. Seemed kind of a holiday type thing to do (to give more). They appreciated knowing that we'd not allow them to go from year to year wondering if/when they were going to get a raise.
Then comes establishing the amount. We take the CPI (Consumer Price Index) published by the Wall Street Journal as the baseline. This insures at least a cost of living increase. We then add to that 3 to 5%, based upon merit. If CPI is 2% and Susan is a top performer, she's going to get a 7% increase.
Of course their hourly wage is not the only component of their income. We created "A Team Bonus System that Works." This system works year in and year out. It takes into account good times and bad as well. It doesn't just give away the store, yet both doctors and team members have felt it's very fair and well balanced. Gems Insiders Circle Coaching Members can download it at
A Team Bonus System That Works
The EXCEPTIONS to the Rule
There are two instances when we don't follow the above pay increase protocol.
New employee starts mid year. E.g. Becky starts her job on 7/1/12. At the time of hire, we explain to Becky that she WILL be eligible for a MERIT pay increase at Christmas, but that since she was just hired at the 1/2 year, the amount of increase will be prorated for the 1/2 year for this first pay raise only.
Any employee changes position or significant responsibilities. Regardless of when it occurs, if my assistant Margie graduated from hygiene school and changes from a part time dental assistant to a full time RDH, her pay will change to reflect her new skills and licensing.
Determine what you feel will be a fair and balanced pay raise protocol. Sit down with your team and explain it. Everyone will be better off with a clear and uniform understanding of how pay increases will be handled from this point on.
Are you "just visiting" here on Planet Gems?!
Not a Gems Family Member Yet?
Would you like to
Reduce your dependence upon the Evil Insurance Empire?
Have the Gems Team and me train your team?
Enjoy increased new patient flow without spending a ton on advertising
Gain consistently higher case acceptance on a wide range of treatment
Build a smoother operating team of ACCOUNTABLE happy folks
Help your patients achieve optimal health and longevity
Work LESS and make much MORE MONEY?!
Build WEALTH and AUTONOMY for you and your family?
LIMITED TIME OFFER
1/2 OFF Your 1st Month, Normally $497.00.
YOU'LL SAVE $250.00 Pay ONLY $247
For Your 1st Month, ZERO RISK.
FIRST MONTH FULL
MONEY BACK GUARANTEE !
STEP 1. Go to www.GemsAreEasy.com/303372
STEP 2. Listen to Dr. Brown's Story
STEP 3. CLICK "JOIN PLATINUM" BUTTON
One-time offer is available only to new members (you've never been a Gems Platinum Member before). Pay only $247 for your first month. The usual $497 monthly Platinum Fee will not be charged until your second month. No continuing obligation. If you are not 100% DELIGHTED, you may cancel at the end of your 1st month and request a FULL REFUND of the $247. Platinum Membership is month-to-month. You may cancel at anytime if you are not delighted.