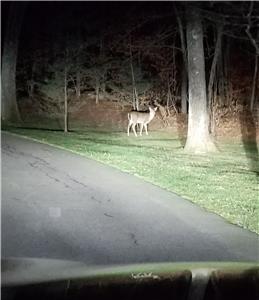 A deer in the headlights. Literally, what I saw in front of my car last night in the driveway. Figuratively, what's happening to dentists in the headlights of the Evil Insurance Empire.

Managed care is great for insurance companies who are making a FORTUNE off the BACKS OF DENTISTS. Managed care is good for employers who want to offer dental insurance as a benefit without paying a fortune for it. For patients, it's not so great, but for dentists, it is one of the toughest problems we face in private practice today.

ACHILLES HEAL THE PPOS HOPE YOU NEVER DISCOVER

I made a discovery when my father was dying of cancer and he asked Elizabeth and me to turn his practice around in order to help provide financial security for my mother. I accidentally stumbled across the Achilles Heel of managed care Insurance Companies. It is a well-kept secret which helped us instantly garner FAR HIGHER FEES FROM PPOS. Fees much higher than they were willing to admit they would pay.