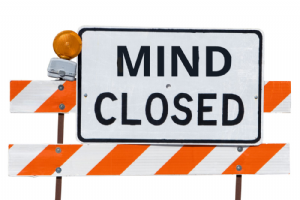 You've invested more money, time, blood, sweat and tears into your practice than most could imagine. What have you got to show for it? If you're like many dentists, the answer is not nearly enough. You've worked really hard and have a loyal following of patients and a solid team. Yet there always seems to be too much month left at the end of the money.
Last month at our GG12 Members' Disney World Retreat, one of the doctors shared an insightful observation as to why the doctors to his right and left were experiencing exponential growth in their practices while his had remained flatlined for 7 years. In fact he told us that immediately following the recession his revenues had dropped more than 20%, then remained in a steady rut. Upon first blush he thought to himself that the reason (for his lack of growth) was patient demographics. Or maybe it was the difference in available quality staff in his area. Or that he was in a small town and they were in big cities. Or just maybe, he said...
I've Got to Stop Believing My Own Excuses
Perhaps the most brilliant (and useful) observations he could ever have made. He told the group, "I've got to stop believing my own excuses." I've recounted the story of doctor A and doctor B many times before so I'll share only the Cliff Notes here. In relatively short order Doctor A built a 1.4 million dollar practice in the same town where for many years Dr. B struggled to break $600,000. After transplanting Dr. A in B's practice and Dr. B in A's practice for one year, Dr. A was able to bring Dr. B's struggling practice up to 1.4 million and yes, Dr. B was able to plummet Dr. A's practice down just under $600,000.
After 15 years working closely with several hundred practices, there is one factor I've found common to most practices who have yet to scratch their amazing potential. Doctor's misplaced belief that external factors are the cause of stagnation. We blame it on the location. Nobody could possibly do well in this town. We blame it on the patients. They just won't accept anything beyond what their insurance will cover. We blame it on the staff. They don't take an ownership mentality. The doctor at my retreat wasn't looking to place blame. He came to the realization the WE are RESPONSIBLE for our own amazing success, stagnation or failure.
The moment you breakthrough the barrier of excuses. The nanosecond you stop blaming your lot in life (and practice) on 1000 excuses, is the very moment at which you'll begin your journey through the most amazing part of your practice and your life. Dr. Bill Donahue had the largest 10 month increased collections in the 15 years of my GG12 Dental Practice Transformation Program. He practiced in a small (he called it "sleepy") town in Missouri. Prior to being accepted into GG12 he was collecting $900,000. 10 months later his annual collections had exploded to $1,800,000.00 (many times that of the usual increase in our program). The following is a direct quote from Bill, "What had been holding my practice back for so many years was me!"
The greatest barrier to your most amazing success in practice and life in general is often your own set of self-limiting beliefs, reinforced by the excuses you've made to yourself and to others regarding why "this" (name any proven effective strategy or Gem) won't work in your practice. Releasing yourself from those beliefs is the first step on your journey to realizing your as-of-yet untapped potential.
Are you "just visiting" here on Planet Gems?!
Not a Gems Family Member Yet?
Would you like to
Reduce your dependence upon the Evil Insurance Empire?
Have the Gems Team and me train your team?
Enjoy increased new patient flow without spending a ton on advertising
Gain consistently higher case acceptance on a wide range of treatment
Build a smoother operating team of ACCOUNTABLE happy folks
Help your patients achieve optimal health and longevity
Work LESS and make much MORE MONEY?!
Build WEALTH and AUTONOMY for you and your family?
LIMITED TIME OFFER
1/2 OFF Your 1st Month, Normally $497.00.
YOU'LL SAVE $250.00 Pay ONLY $247
For Your 1st Month, ZERO RISK.
FIRST MONTH FULL
MONEY BACK GUARANTEE !
STEP 1. Go to www.GemsAreEasy.com/303372
STEP 2. Listen to Dr. Brown's Story
STEP 3. CLICK "JOIN PLATINUM" BUTTON
One-time offer is available only to new members (you've never been a Gems Platinum Member before). Pay only $247 for your first month. The usual $497 monthly Platinum Fee will not be charged until your second month. No continuing obligation. If you are not 100% DELIGHTED, you may cancel at the end of your 1st month and request a FULL REFUND of the $247. Platinum Membership is month-to-month. You may cancel at anytime if you are not delighted.