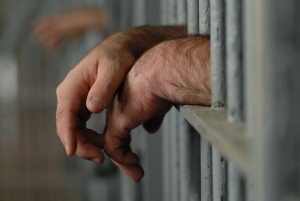 This could never happen to me. That was Frank's attitude as well. Until the day a Federal Judge sentenced him to three years in "Club Fed" (Federal Prison).
The scary part of Frank's story is that the first line he crossed was a line crossed by thousands and thousands of dentists every day. Could be happening in YOUR office... and it may be happening without your knowledge. Either way it would be worth a five minute informal meeting with your team. Today.
Trying to Make a Decent Living Shouldn't Be Against the Law
Frank (not his real name) was a general dentist. The "line" he crossed related to a pattern fraudulent insurance claims. Of course in this blog I am not offering you legal advice. But I AM urging you to SEEK LEGAL ADVICE regarding the way YOU handle insurance. Check with your legal counsel, but here are a few of the things some dentists do that could result in legal consequences:
Waiving the copayment. Succumbing to patients' requests to waive the copayment. "But Dr. Smith, my last dentist didn't require me to pay anything. He told me he'd be happy to accept whatever my insurance covered. Won't you do that for me as well?"
Billing a higher fee than you've contracted for with a PPO. You signed a PPO agreement saying you'd accept X for that crown. X is a TERRIBLE fee and barely covers your overhead, staff, lab, impression materials etc.. So you come up with some scheme to add in code 99999 with which you charge the patient an extra $100. Might be esthetic consideration. Maybe it's her choice of a better lab. Whatever it is be CERTAIN it's legal. Chances are it's likely not. Get legal advice!
Substituting a code other than the most appropriate code. Maybe that plan doesn't cover more than two cleanings per year and the patient said she's not coming in on three month recall (even though you know she needs it) unless her insurance covers it. Speak with an EXPERT at coding (Dr. Charles Blair is terrific) to be certain your team is using the right codes at the right times.
Calling an onlay a crown. Sure it's in the patient's best interest not to lop off the remaining natural cusp. After all, that cusp is in great shape. If it were my tooth I'd want an onlay and not a crown. What's that you say? Her PPO will downgrade the onlay to a $150 amalgam and you're going to have to ask her for $800 out of pocket... UNLESS you code it as a crown?
Giving a discount to the patient and not to the insurance company. Maybe it was a new patient special. Perhaps you ran a special promotion to motivate more patients to get implants this month. Or maybe you gave them a reduced fee in return for prepaying the entire case up front. Regardless of the reason, when you offer patients a reduced fee you are likely required to SUBMIT the REDUCED FEE when billing insurance.
You May Have Already Committed Insurance Fraud
If you've done any of the above (or one of many other creative ways to get more money from the insurance companies) it's possible you may have already committed insurance fraud. It's also highly possible you had no idea that what you or your team were doing was illegal. Worse yet, it's also possible that your team is unwittingly make mistakes in coding that could be considered fraud.
So how did insurance fraud land Frank in prison? Well it didn't exactly. The first judge simply revoked his license to practice dentistry. But good old Frank has brass ones and decided to thumb his nose at the state and continue practicing dentistry without a license! That decision cost him three years of his life.
Are you "just visiting" here on Planet Gems?!
Not a Gems Family Member Yet?
Would you like to
Reduce your dependence upon the Evil Insurance Empire?
Have the Gems Team and me train your team?
Enjoy increased new patient flow without spending a ton on advertising
Gain consistently higher case acceptance on a wide range of treatment
Build a smoother operating team of ACCOUNTABLE happy folks
Help your patients achieve optimal health and longevity
Work LESS and make much MORE MONEY?!
Build WEALTH and AUTONOMY for you and your family?
LIMITED TIME OFFER
1/2 OFF Your 1st Month, Normally $497.00.
YOU'LL SAVE $250.00 Pay ONLY $247
For Your 1st Month, ZERO RISK.
FIRST MONTH FULL
MONEY BACK GUARANTEE !
STEP 1. Go to www.GemsAreEasy.com/303372
STEP 2. Listen to Dr. Brown's Story
STEP 3. CLICK "JOIN PLATINUM" BUTTON
One-time offer is available only to new members (you've never been a Gems Platinum Member before). Pay only $247 for your first month. The usual $497 monthly Platinum Fee will not be charged until your second month. No continuing obligation. If you are not 100% DELIGHTED, you may cancel at the end of your 1st month and request a FULL REFUND of the $247. Platinum Membership is month-to-month. You may cancel at anytime if you are not delighted.