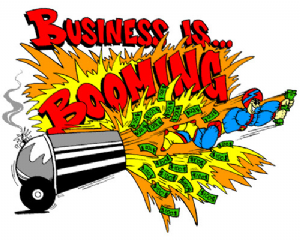 How to FILL Your Schedule for January and Beyond
Whether you have just a few openings left in doctor's schedule for January or you're "wide open" right now, here is a PROVEN EFFECTIVE way to FILL your chair and come out of the gate smokin' this January... it won't cost you a penny and will take almost no time at all...
You Already Know this "Gem's" Twin Sister
Chances are you've already deployed an idea very similar to this one in order to boost your end-of-year production. Hopefully you deployed an "End of the Year Use-it-or-Lose-it" campaign to all your insurance patients who had benefit left and treatment unscheduled. One of my GG12 Dental Practice Transformation members not only filled her November and December schedule using this "Gem..." but the day after she sent the very first email, one patient responded by calling and scheduling a $4,000.00 bridge.
First of the Year KICK-STARTER for Your Dental Practice
Now discover the less well-known analog you can use to light up your January and get your year off to a highly profitable start. Send an email to every patient with insurance and any as-of-yet unscheduled treatment (or to every insurance patient if you want to make it even easier) and let them know they just got $1,000.00 (and maybe even more, depending upon their plan... but don't worry about that... just get the email out!)
Of course multi-media is the best way to market, so, after you've blasted the email, print out a copy and mail a flyer to each and every household on your insurance patient list.
Three Super Quick and Easy Steps:
Blast the first email mid to late December
Mail a full color flyer about the same time you blast the 1st email
Blast the 2nd (slightly different but same idea) email about 7 to 10 days after email #1
STEP 1. CLICK HERE or on the CAR ABOVE
STEP 2. Listen to Dr. Brown's Story
STEP 3. CLICK "JOIN PLATINUM" BUTTON
STEP 4. Enter SPECIAL CODE BG02