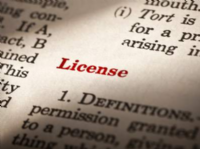 There are more regulatory bodies just aching to take a bite out of your day and ruin your week than I'd care to count. Take just three minutes and read the following warning regarding "Appropriate Diagnosis and Treatment" of periodontal disease...
"91% of Americans have Periodontal Disease" J Am Dent Assoc, Vol 138, No Suppl_1, 26S-33.
Ok. First my usual disclaimer. I'm not an attorney (nor would I ever want to be one!). So what I'm giving you is just one man's opinion (and if heaven forbid you really need an attorney you should hire a really good attorney... although that to me looks like the ULTIMATE OXYMORON!).
If you were to ask your entire patient base to take a trip to the perio Screening department at Tufts or Harvard USC School of Dentistry... what percentage of them do you really think would be given a "Green Light" to bypass any perio care and move forward to the Prostho Department unhindered?! That's right... about 9% of them! From a comprehensive study on Dental Malpractice, "The #1 category of allegations involved in paid claims was FAILURE to DIAGNOSE." (From ADA Survey on Risk Management). FACT is that the FAILURE to DIAGNOSE is far more prevalent a problem (and responsible for the highest incidence of successfully prosecuted malpractice claims) than "over treatment."
Why Don't All Dental Practices Diagnose and Treat FAR More Cases of Periodontal Disease?
Based upon the malpractice statistics it would appear you are far more likely to get into HOT WATER by not diagnosing than by diagnosing and treating periodontal disease. So why aren't all docs doing more phase I perio? From speaking with my GG12 Dental Practice Transformation Program Coaching members over the years one of the main reasons I hear is a lack of confidence in having the appropriate verbal skills on the part of the entire dental team (starting with the RDH, but fact remains that the whole team really needs to be on board for best possible results). It's to your advantage (the practice's) as well as your patients' that you develop the ability to convince the vast majority of those with periodontal disease... that they indeed do have a problem in need of immediate attention... regardless of the fact that in its early and middle stages periodontal disease has no symptoms.
EXACTLY What to Say to CONVINCE 95% of Perio Patients of the Immediate and Urgent Need for Care...
STOP Playing it Down. EMOTION Sells. Start choosing every word spoken to dental patients based upon it's ABILITY to ACCESS PSYCHOLOGICAL TRIGGERS. Over the years I perfected a series of just 11 simple phrases which have been proven to motivate 95% of asymptomatic patients to accept the need for and immediately schedule periodontal Phase I therapy.
Imagine the professional satisfaction of knowing that every crown and bridge patient you treat is in pristine periodontal health before you ever pick up a handpiece. Imagine the financial windfall that goes hand in hand with this level of "Complete Comprehensive" most Excellent best-option long-term care. It's HUGE. Although anecdotal the following is truly typical... I received a fax from one of my coaching members last week whose hygienist had scheduled (in just ONE WEEK) $4,486 worth of periodontal phase I care. Care she will deliver. Assuming she sustains the increase (she will) that's well over a $200,000.00 INCREASE annually... coming from that one RDH's chair!
Magic Words that CONVINCE Asymptomatic Patients of the Immediate and Urgent Need for Periodontal Care
Once you have diagnosed the problem and believe your patient
needs
periodontal care, it's your
obligation
to help the patient understand and buy in to the need for the care. Help them to OWN THE PROBLEM. Once your patients perceive the immediate and urgent need for care, they
will
accept, schedule and follow through. Gems Family Members download my
PERIODONTAL VERBAL SKILLS SHEET
(Click then scroll down to "Perio Verbal Skills Periodontal").
Best wishes for Happiness, Health and Prosperity,
Tom
Dr. Tom "The Gems Guy" Orent
PS If you are not a Gems Family member, Elizabeth and I would be delighted to welcome you to our Gems Family. Go to www.GemsAreEasy.com read about the benefits of membership, then click on "JOIN PLATINUM."
Are you "just visiting" here on Planet Gems?!
Not a Gems Family Member Yet?
Would you like to
Reduce your dependence upon the Evil Insurance Empire?
Have the Gems Team and me train your team?
Enjoy increased new patient flow without spending a ton on advertising
Gain consistently higher case acceptance on a wide range of treatment
Build a smoother operating team of ACCOUNTABLE happy folks
Help your patients achieve optimal health and longevity
Work LESS and make much MORE MONEY?!
Build WEALTH and AUTONOMY for you and your family?
LIMITED TIME OFFER
1/2 OFF Your 1st Month, Normally $497.00.
YOU'LL SAVE $250.00 Pay ONLY $247
For Your 1st Month, ZERO RISK.
FIRST MONTH FULL
MONEY BACK GUARANTEE !
STEP 1. Go to www.GemsAreEasy.com/303372
STEP 2. Listen to Dr. Brown's Story
STEP 3. CLICK "JOIN PLATINUM" BUTTON
One-time offer is available only to new members (you've never been a Gems Platinum Member before). Pay only $247 for your first month. The usual $497 monthly Platinum Fee will not be charged until your second month. No continuing obligation. If you are not 100% DELIGHTED, you may cancel at the end of your 1st month and request a FULL REFUND of the $247. Platinum Membership is month-to-month. You may cancel at anytime if you are not delighted.