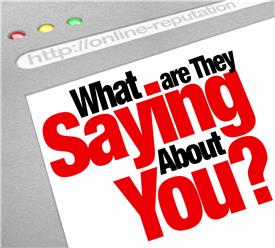 Unfortunately one of the questions I'm getting from Gem's Family members more and more often is how to respond to a terrible review left by an irate patient. The internet presents awesome opportunity...

It can help us in so many ways. But it also has the power to cause massive rapid damage if you let it. In the old days if a patient was ripping mad at a dentist the old adage was, "A happy patient will tell a friend and an unhappy patient will tell 10 friends."

Even 10 people hearing how terribly you treated for Mrs. Jones was cause for concern. Today an unhappy patient can tell hundreds if not thousands through Instagram, Twitter, Facebook and beyond. And then there's Yelp and Google!

Should you respond to the review at all?