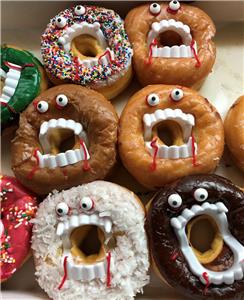 Some of the most effective marketing is what I like to call "Guerilla Marketing." Powerful strategies and tactics that just about no other dentist is doing. The fact that you are MARKETING IN A VACUUM makes these "Gems" that much more effective! And it doesn't matter where you are located!

One of our members practiced with his brother in a part of New York City known to have office buildings with more than 100 general dentists... per building! Admittedly they were in one of THE toughest areas in the world when it came to competition for new dental patients. Then they deployed one of my "Gems" I designed to enable any practice anywhere to attract new patients from local businesses. The brothers were shocked and amazed at how well such a simple (and FUN) strategy worked... right in midtown Manhattan!

You are about to discover one such Guerilla tactic... and BRAND NEW TWIST on a tried and true proven effective marketing Gem. The cost is MINIMAL and potential return (very) high. Best of all your team will LOVE... and may even fight over... who gets to deploy this Gem!